Mission Statement
"Our mission is to set 'the standard of the industry' for the cleaning business in customer service and expectations, development and compensation of employees, soundness and efficiency of operations and compliance with industry and government regulations. We seek a leadership role within our profession for the promotion of the professionalism and good name of our industry in the mind of the public."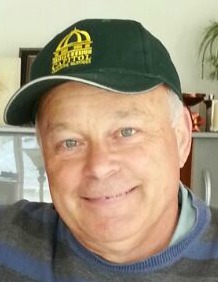 My name is Peter Kogler, I am the owner of Capitol Cleaning We serve clients throughout the Seattle area.

I realize it is easy to say we are better or different. But, daily we work very hard to make sure our clients are thoroughly pleased with our quality and follow-up.

Philosophy Statement
"We believe that the purpose of our existence as a company and the condition for our growth is the satisfaction of our customers' needs. Therefore we pursue the values of fairness, punctuality, truthfulness and commitment to excellence. We believe that an important part of customer service is the development of an organized, financially sound, well-run company. We believe that growth is an essential indication of company health and we are committed to a course of maintaining standards as we are given the privilege of serving ever more customers."

If you are tired of cleaning companies that deliver poor quality, never call you back, have lousy communication skills, and are generally unprofessional and unreliable, please consider giving Capitol Cleaning a try.

Try us with no risk and zero commitment. If you are not completely wowed by our unique service, you may walk away without any pressure or hassle.
Cleaning Services Offered:
Residential Window Cleaning
Residential Roof Cleaning
Residential Gutter Cleaning
Residential Pressure Washing
House Cleaning
Moss Control
Commercial Window Cleaning (Up to 7 Stories)
Commercial Pressure Washing
Awning Cleaning and Maintenance
For a refreshing Residential or Commercial cleaning experience, call 206-782-2494 today.

You may also request a free no hassle quote by clicking here.